Leo company's product prototype.
HydraulicFilter Press Manufacturer from China,Plate and Frame Filter Press withAutomatic Hydraulic System
Howdoes a filter press work? Leo Filter Press, the Filter Press Manufacturer fromChina
LeoFilter Press offers different hydraulic filter presses,such as plate and framefilter press,chamber filter press,automatic filter press and membrane filterpress.All the filter press will have hydraulic system.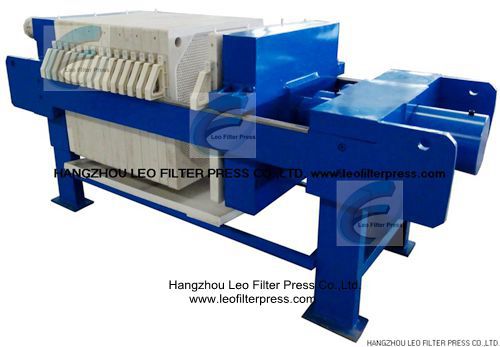 How doesa filter press work?
All thefilter press will be closed by a filter press hydraulic system which can beautomatic hydraulic closing or manual hydraulic closing,after pressing tight,there will be feeding pressure from the filter press pump to pump the slurryinto filter press inside.
If youneed any information for filter press price,filter press parts or presentfilter press working troubleshooting,pls send email to Leo Filter Press or callLeo Filter Press sales department.Leo Filter Press will reply immediately whenreceiving your request.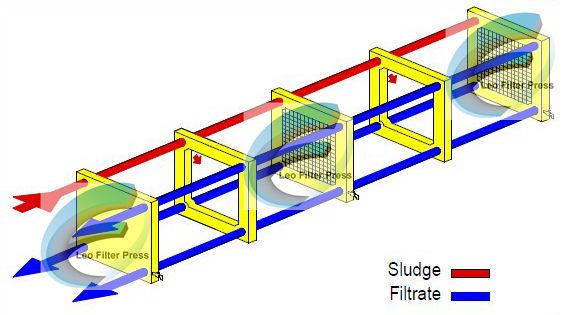 HydraulicFilter Press Design Brief Specification List
Hydraulicfilter press closing method: automatic hydraulic or manual hydraulic closing
Filter platetype: chamber recessed filter plate or membrane chamber filter plate
Filteringpressure: from 10bar to 20bar
Filteringarea: from 1m2 to 1600m2
Filterpress capacity: from 10L to 25cbm
FilterPress pump: membrane pump,piston membrane pump,slurry pump etc.