Leo company's product prototype.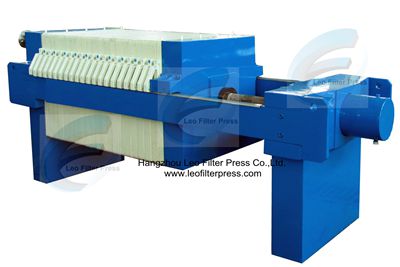 Manual Hydraulic Filter Press Manufacturerfrom China,offer different filter press hydraulic system
Filter Press Parts for Manual HydraulicFilter Presses,plate and frame filter press working
Leo Filter Press is a filter press manufacturerfrom China,offers different types of filter press hydraulic systems,such asmanual hydraulic sytem,automatic hydraulic system or semi-automatic hydraulicsystem.Besides filter press and filter press parts,Leo Filter press offerspecial filter press operation and filter press working service,if your LeoFilter Press have any operation and working problem,pls contact Leo FilterPress after-sales as soon as possible.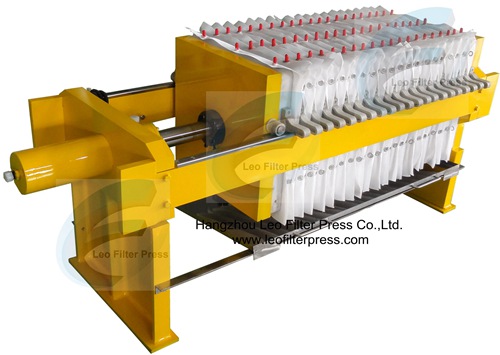 How does a filter press work?
Pls visit Leo Filter Press Website,there isspecial filter press operation animation,if need detailed filter pressoperation and working vedio,pls contact Leo Filter Press Sales departmentanytime.
How to buy Leo Filter Press Parts?
Leo Filter Press have a big sum of filterpress parts' stock, such as filter press plates, filter press cloths,filterpress hydraulic system, filter press pumps etc., fast delivery for all thefilter press parts,pls send email to Sales@leofilter.com or call our service telephone number.
Manual hydraulic filter press operation andworking specification list
Filter Press Working Method: closed bymanual hydraulic system
FilterPlate size: 400mmX400mm,420mmX420mm,470mmX470mm,500mmX500mm,630mmX630mm,800mmX800mm
Manual Filter Press Chamber Capcity: 10Lto400L
Filtering area: from1m2 to 50m2
Manual filter press application: can beused for different industries, filter press operation and working in highefficiency.Less filter press operation cost.