Leo company's product prototype.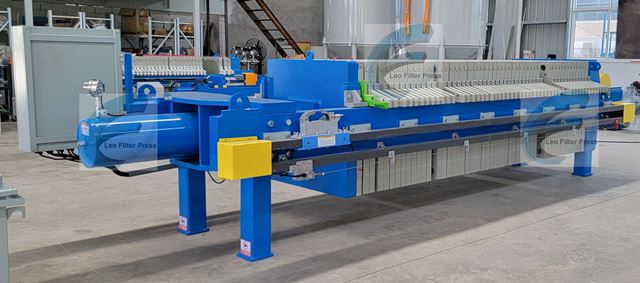 Leo Filter Press Oil Filter Press Brief Instruction:
1.Leo Filter Press is widely used for different oil product filtration,such as kernel oil,palm oil,sunflower oil such edible oil filtration and also for recycled food industry oil filtration,also for used oil filtration.
2.Leo Filter Press oil filter press will work with oil processing equipment together in the oil refinery plant and can be under high automatic control,all the system will be work automatically.
3.Leo Filter Press oil filter press oil treating capacity will be different and can be designed specially according to oil output capacity.
4.Leo Filter Press offers special oil filtration filter press cloth,for different oil filtration,help oil filter press user to get the best filtering result,get oil product as much as possible.
5.Leo Filter Press offers various oil feed pumps for oil filter press filtration.