Leo company's product prototype.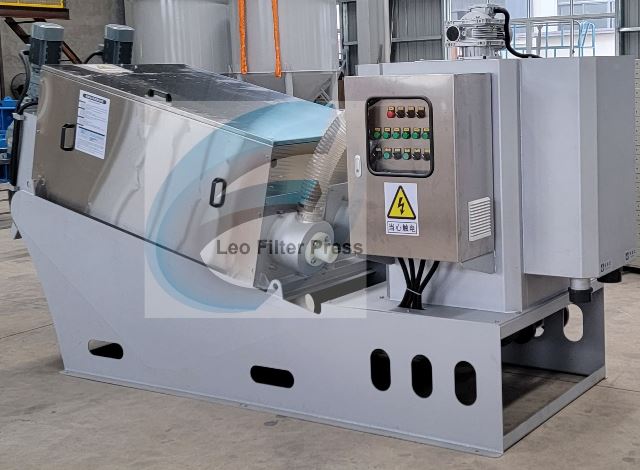 Leo Filter Screw Press Filter Characteristics for Technical Design
1. No choking during screw movement for press sludge, press sludge continuously for dewatering, easy to treat high oil content slurry from various wastewater treatment sludge.
2. Easy operation for Leo Filter Press sludge Screw Press, full automatic working for the whole screw press machine, no need filter operator's watching all the time
3. The Leo Filter screw press an be used for various kinds of slurry dewatering with different SD normally 2000-50000mg/L.
4. Leo Filter Press screw press in small pressing area design, less water consumption during screw press operation for back washing.