Leo company's product prototype.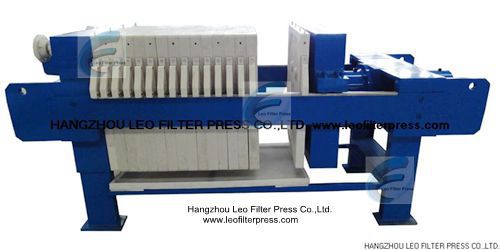 Leo Filter Press Plate and Frame Filter Press Construction and Operation Instructions
Plate and Frame Filter Press(Plate Frame Filter Press ) Operation Information from Leo Filter Press
Leo Filter Press Plate and Frame Filter Press Plate Size: 300mmX300mm,600mmX600mm,800mmX800mm,900mmX900mm,1000mmX1000mm,1200mmX1200mm,1500mmX1500mm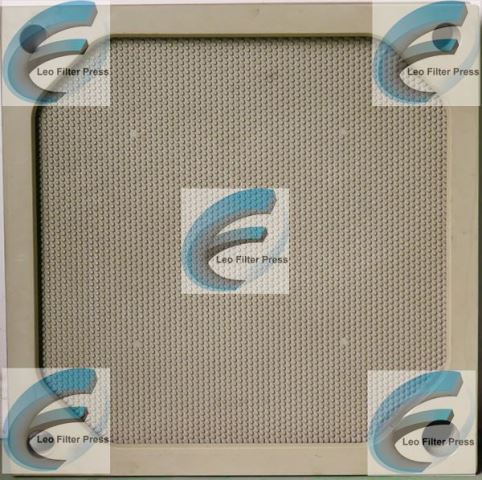 Plate and frame Filter Press Closing Method: filter press manual hydraulic system or automatic hydraulic system
Filtering pressure: 0-8bar
Filter Press Cloth: plate and frame filter press operation type, single sheet design(the recessed plate filter press filter cloth will be connected two-piece model)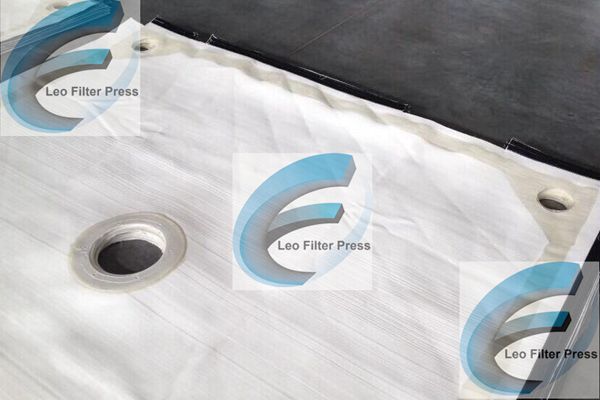 Leo Filter Press Plate and Frame Filter Press Design and Operation Theory as blow:
1. Plate frame filter press and chamber filter press filtering media all consist from various filtering chambers next to each other,those various filtering chambers can be numbered for a wide range,small size to big ones
2. Easy to open and close their filtering chambers
3. By adopting various function design for filter press models and styles,easy to fulfile serious producing and finally we can easily to find the most fitable and economic filter press to meet our filtering requirements
4. Excellent design for filter plates,less cost for the filter press total cost,more economic for big filter presses
5. Normally filter cloth,this knitting fiber to be the sealing gasket between filter plates,sometimes we will use filter cloth caulking groove to install CGR filter cloth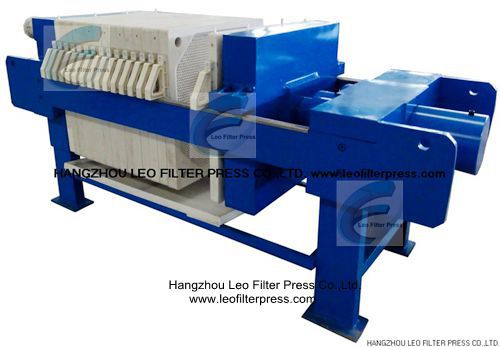 Application for Plate and Frame Filter Press and Chamber Filter Press
1.Higher filtering pressure than other filtering machines,first solid-liquid filter press dewatering model to increase filtering efficiency.
2. Great and fast Filter cake formation during filtration, clear filtrate
3. Good washing result for filter cakes
4. Excellent filter cake dewatering ability, less liquid content in the filter cakes
5. Eesy to be operated, stable working performance during daily operation
6. Wide range for filter presses usage,can be used in different industries,such as food,beverage,juice producing,chemical,medicine,etc. product dewatering.
Application Tips for Leo Filter Press Plate frame Filter Press
1. to increase filter press filtration and dewatering efficiency,to increase suspension solid content to a Max number
2. choose most suitable filter cloth to guarrante filter press operation
3. clean away filter cake from filter cloth completely after every filtering cycle,or will insult filter cloth service time and filtrate clarity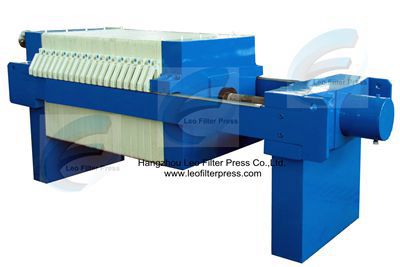 4. When start to filter,pls don't stop filter press operation and filter and feed again later,it will damage filter plates and receive bad condition filter cakes.
5. Application for different material dewatering:
refinery for sugar,starch producing,sugar syrup filtration,dyestuff and pigment filtration,mining products concentrate dewatering,such as zinc,copper,iron,zinc lead ore or tailing concentrates,coal ore or tailing filtration,various kind of sewage dewatering,water plant biological sewage dewatering.