Leo company's product prototype.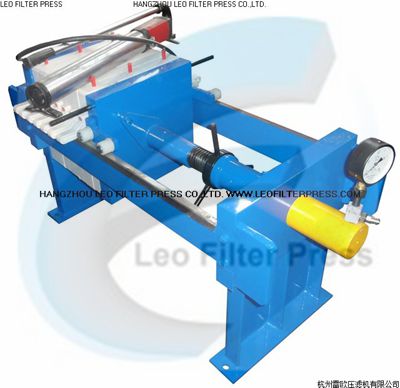 Leo Filter Press Manual Filter Press Operation and Maintenance Instructions
Filter Press Operation and Maintenance Instructions from Leo Filter Press
The manual filter press also consists of:filter press frame, manual operation filter press hydraulic system,filter press plates and filter press cloth. Manual filter press always in small capacity design and can be easy operated and maintenanced during filter press operation.
The manual filter press adopts high pressure manual hydraulic for filter press closing,all the filter
press plates are produced from high quality PP,light weight, anti-corrosive for different slurry
filtering. If the slurry not lot,the small size manual filter press will be the best solid-liquid
equipment.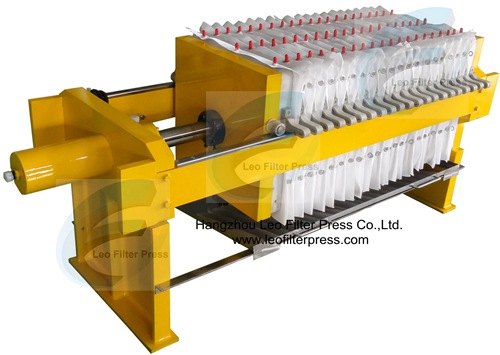 Design and Operation Characteristics for Leo Filter Press Manual Filter Press
1. All the Leo Filter Press manual filter press will adopt high strength solid steel plate welding,strong filter press frame, longer filter press operation lifetime.
2. Special anticorrosive treatment for filter press frame surface
3. Leo Filter Press offer special small flow rate filter press feeding pumps
4. various filter press cloths for manual filter press to do various filter press tests
5. Other filter press units for the manual filter press operation: filter press drip tray, filter cake collecting unit, special filter cloth washing unit etc.
Filter press plate size: 400mmX400mm,500mmX500mm,630mmX630mm,sometimes Leo Filter Press will offer manual operation for 800 filter press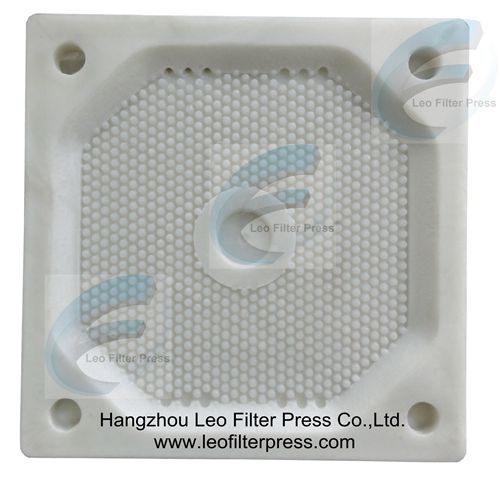 Chamber capacity:from 10L to 600L
Max filtering pressure: 16bar design
Filter press feeding pump: diaphragm pump(membrane pump),screw pump etc.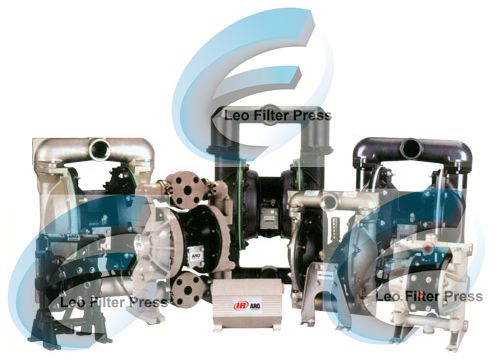 Filter press cloth: various material filter press cloths with various filtering mesh
Instructions to Leo Filter Press Manual Filter Press Hydraulic System
make sure all the tools are ready for working before filter press installation and assemble, please check all the spare parts and hydraulic units for the hydraulic station, to make sure all the hydraulic units model are correct for replacement, function are the same on the filter press operation and maintenance manual. Make sure the inner and outer of the hydraulic oil tank ,connecting surface and all the installed hydraulic units are clean.After all the hydraulic units are installed, make sure the top installation quality.When disassemble the hydraulic units ,pls make sure the hydraulic oi controlling system are in a safe and stable working stable ,then cut the pressure oil source Before disassemble the hydraulic units,plsease install the hydraulic units back to its original place as soon as possible, or pls seal the oil port and sealing surface to make sure there is no impurities go to the inner side of hydraulic station and hydraulic units.