Leo company's product prototype.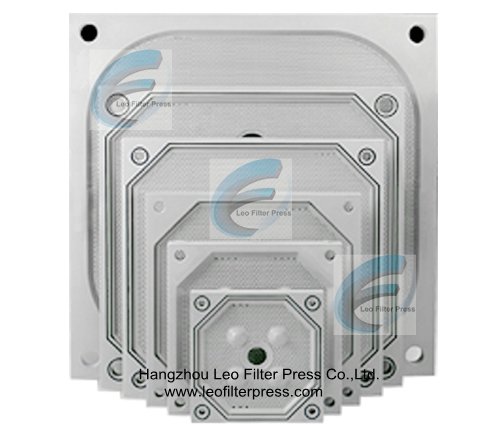 Filter Press Plate,Leo Filter Press Filter Press Plates for Different Size Filter Presses,Filter Press Manufacturer from China
Filter Press Plates and Filter Press Plate Design for Various Kind of Automatic Filter Press and Recessed Plate Filter Press from Leo Filter Press
Leo Filter Press offers different size filter presses from 400mm to 2000mm,all the filter press plate design are different in slurry dewatering. According to different filtering operation, there will be different filter plate design, such as upper feeding, middle feeding or corner feeding and also for automatic filter press,the filter press plate need to work with the existing automatic plate movement system,Leo Filter Press also offers special automatic filter press filter plates for recessed plate filter press and also recessed membrane mixed pack filter press.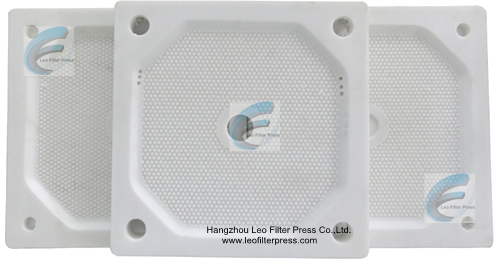 Leo Filter Press Plate Basic Design Specification:
Filter press plate thickness:50mm to 60mm
Plate Movement method: automatic or semi-automatic
Plate Application: recessed plate filter press,membrane filter press or plate and frame filter press
Single Filter Press Plate Chamber volume:2.6L to 140L
Plate Working Temperature: 0-100 centi degree
Max Membrane Squeezing Pressure:20bar
Max Plate Filtering Pressure: 20bar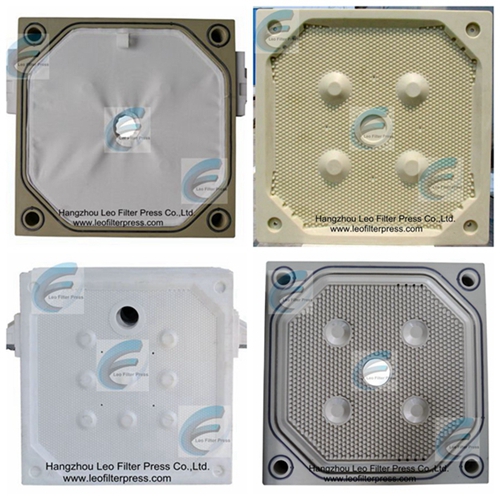 Recessed Plate filter plate size:400mmX400mm,500mmX500mm,630mmX630mm,800mmX800mm,1000mmX1000mm,1200mmX1200mm,1500mmX1500mm,1500mmX2000mm,2000mmX2000mm
Quality: high quality for exporting
Packing: exporting standard seaworthy packing
Filter Press Cloth: different industrial filter cloth material available
Testing: plate damaging testing
Minimum order quantity: 1pcs
Output capacity: more than1000pcs/year