Leo company's product prototype.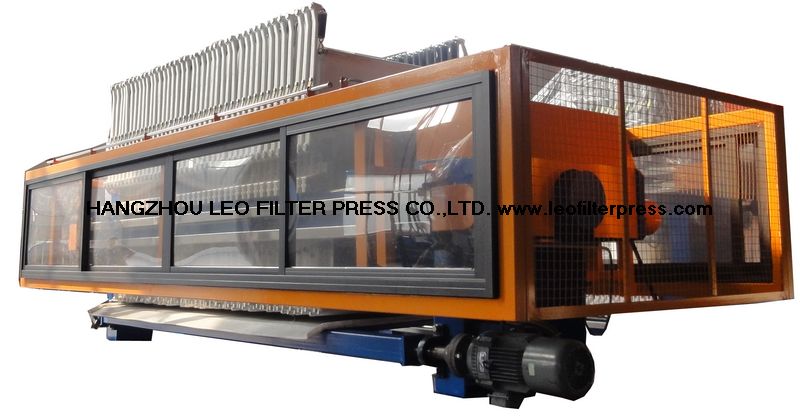 Hydraulic Filter Press|Plate and Frame Filter Press|Leo Filter Press,Filter Press Manufacturer from China
Various Hydraulic Closing Filter Press fromLeo Filter Press,Hydraulic System for Small and Big Size Filter Press
Hydraulic filter press means the filterpress will be operated by a hydraulic system,the hydraulic system can be automatichydraulic,semi-automatic hydraulic or even manual hydraulic, almost every filterpress have a hydraulic system,even for small filter press,it also have a smallmanual hydraulic system to work. Under the driving source from the hydraulicsystem all the filter press parts will be closed for filtering.Leo Filter Pressoffer different size of hydraulic filter presses.
Brief Instructions for Leo Filter PressHydraulic Filter Press
Filter Plate Size:
Manual HydraulicSmall Filter Press: 400mmX400mm,500mmX500mm,630mmX630mm,800mmX800mm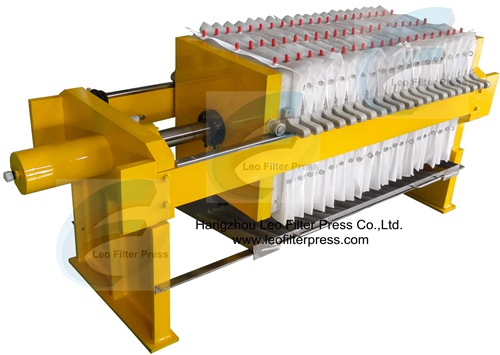 Automatic hydraulic Filter Press Models:even for 400mmX400mm,Leo Filter Press also have automatic hydraulic designedmodels,max.Plate size is 2000mmX2000mm
Other style of hydraulic operation such aselectrical hydraulic also available,please contact our sales department.