Leo company's product prototype.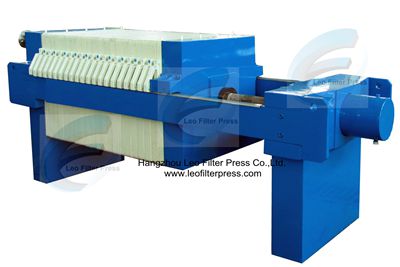 Small Size J-Press Manual Hydraulic FilterPress from Leo Filter Press,the Filter Press Manufacturer from China
Testing Filter Press with Manual HydraulicOperation Filter Press,Small Filter Plates Size Leo Filter Press
Small filter press,j press is widely usedfor small capacity filtering,with manual hydraulic operation small capacitydesign and small filter plates with small filter press cloth.Most of this Jpress is manual operated,movable for small size project filtering.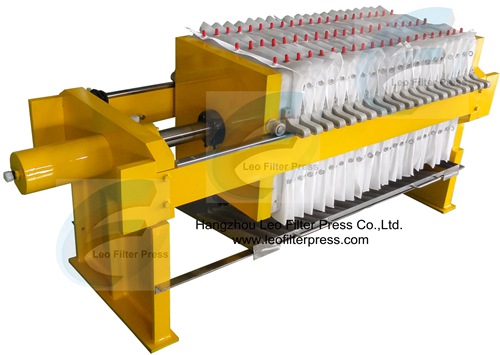 Leo filter press offer this small modelfilter press, sidebar structure, with the smallest filter plates,most of the smallsize filter plates have the same size membrane filter plates,such as400mmX400mm,630mmX630mm, for some small capacity wastewater filtering or sometesting this model is very helpful.
All the filter plates are pushed at thesame size and operated by a manual hydraulic closing system,after that all thefilter cakes will be dumped manually,no electricity consumption and easy foruser to work with the filter press manually.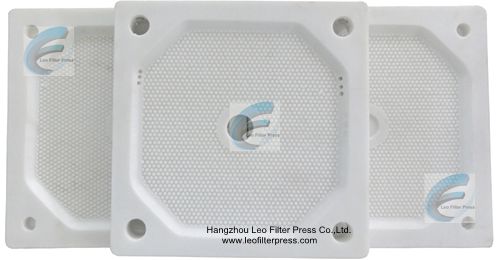 The filter plates' size available for thissmall filter press is 400mmX400mm,500mmX500mm,630mmX630mm
Max filtering pressure for small filterpresses: 20bar
Kinds of filter press feeding pump for thissmall filter press:
Screw pump
Diaphragm membrane pump
Other special pump for this small filtersystem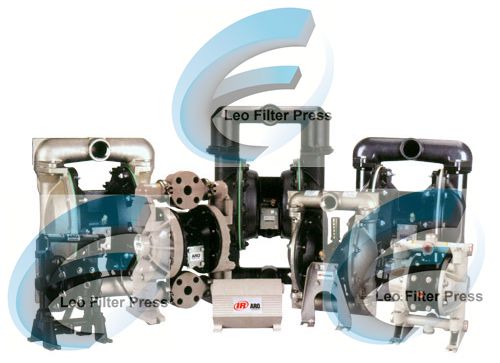 The Design Technical Specification List for400 Model
Filter Press Model

Filtering Area (m2)

Filter Plate

Chamber Volume

External Size

Weight (kg)

(pcs)

(L)

(mm)

X

A

J1.0/400-U

K

1

5

15

1390X630X850

358

M

B

X

A

J1.6/400-U

K

1.6

7

24

1490X630X850

375

M

B

X

A

J2.0/400-U

K

2

11

30

1690X630X850

400

M

B

X

A

J2.5/400-U

K

2.5

13

37.5

1790X630X850

410

M

B

X

A

J3.0/400-U

K

3

15

45

1890X630X850

420

M

B

X

A

J4.0/400-U

K

4

21

60

2190X630X850

465

M

B

X

A

J5.0/400-U

K

5

27

75

2490X630X850

500

M

B