Leo company's product prototype.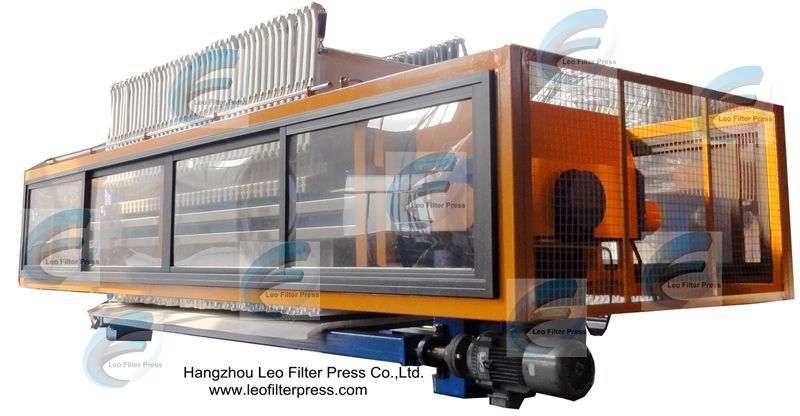 Automatic Filter Press,Even Small FilterPress in Automatic Working and Operation from Leo Filter Press,Manufacturerfrom China
Leo Filter Press Offers Plate and FrameFilter Press Working Video and Filter Press Working Animation
Automatic filter press is based on thetraditional plate and frame filter press,working is in semi-automatic,all thefilter plates and filter frame will be opened manually after filtration.Thefilter press operation will start from automatic hydraulic closing state,afterfeeding and filtering,all the filter cake will be moved one by one in a manualoperation state.Not only for some small filter press,small plate and framefilter press, filter plate and filter frame size at 630mmX630mm, but also forbig size plate and frame filter press, this filter press operation reply on continuouslychecking by the operators. If factory working site have many sets of this plateand frame filter press, will lead to low working efficiency and more cost forproducing.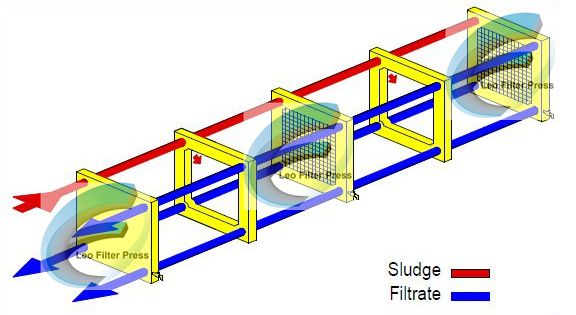 Plate and Frame Filter Press Working Principle Diaphragm
Automatic Filter Press is widely used formany industries, such as oil filter press,mining filter press etc. increase theworking efficiency, during filter press operation, no need filter pressoperator to watch the machine all the time, the filter press will work by systemitself.
Leo Filter Press Automatic Filter Press arespecially designed for "full automation operation", all the system are designedspecially for the filter press users, according to different industries'filtration, Leo Filter Press will offer different automatic filter pressdesign.If you need this automatic filter press,pls feel free to contact LeoFilter Press for filter press price free quotation.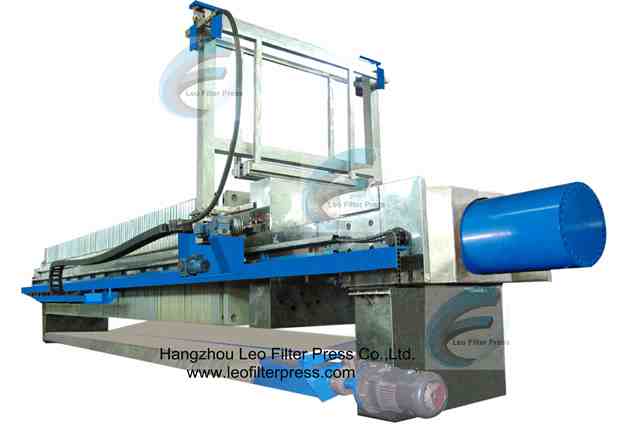 Automatic Filter Press Model BriefInstructions:
RecessedFilter Plate/Membrane Filter Plate Size Available:400mmX400mm,500mmX500mm,630mmX630mm,800mmX800mm,1000mmX1000mm,1200mmX1200mm,1250mmX1250mm,1500mmX1500mm,1600mmX1600mm,1500mmX2000mm,2000mm X2000 mm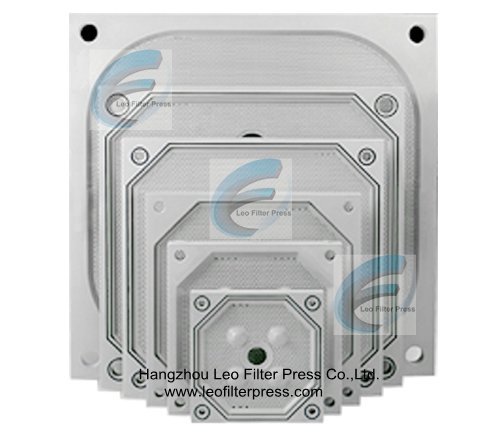 FilterPressure:
From6bar to 20bar
FilterPress Operation Application:
Oilindustry,mining industry, paper producing industry, wastewater treatment plant,stone industry, chemical industry, medicine and medicine media industry, foodadditive industry etc.