Leo company's product prototype.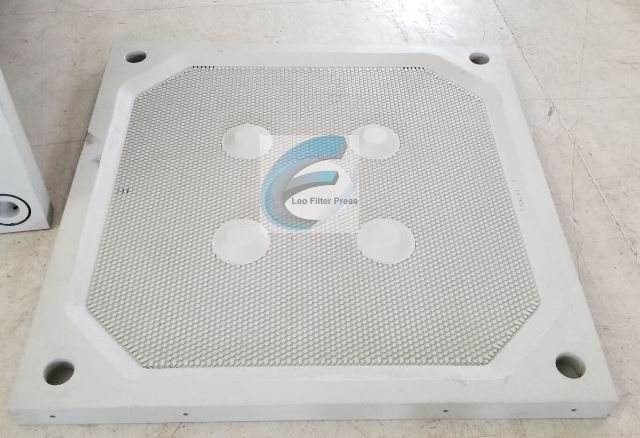 Leo Filter Press Filter Plate Technical and Design Specification List:
1.Leo Filter offers high strength and longer service time filter press plates which all made from high quality polypropylene material,can working under high filtering temperature and filtering pressure conditions.
2.Leo Filter offers special designed filter press plates and quick for filter cake formation and good performance for filter cake washing
3.Leo Filter Press membrane type: one piece PP polypropylene membrane filter plate/attachable rubber membrane filter plates,vrious membrane material available such as NR membrane, EPDM membrane,Teflon membrane,all the rubber membrane is replaceable.
4.Leo filter press chamber recessed filter plate: various filtering degree filter plate and can work under various filtering temperature up to 120 centi degree
5.Leo Filter Press plates thickness:50mm to 90mm or according to plate OEM design
6.Leo Filter offers various plate material filter plates,such as Polypropylene filter plate,metallic filter plate
7.Leo Filter offer different filter press plates for replacement,such as membrane filter plate,chamber recessed filter plate,filter plate and filter frame for plate and frame filter press.