Leo company's product prototype.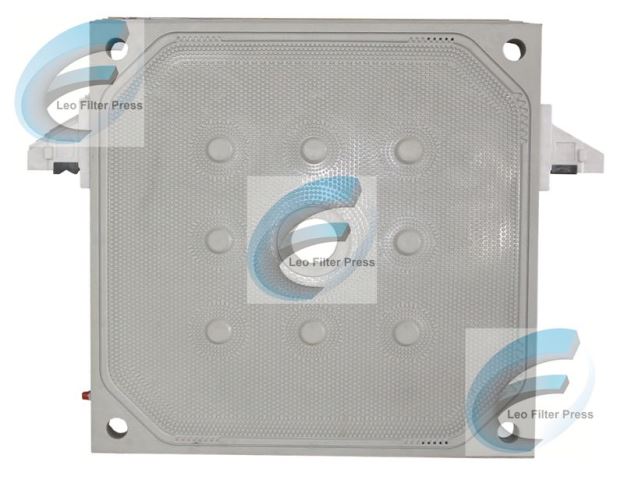 Leo Filter Press is China membrane plate manufacturer,offer various capacity membrane plate filter press and a wide range of membrane filter plates for membrane plate filter press operation replacement.The membrane filter plate have several degree for membrane squeezing pressure for different membrane squeezing pressure designed membrane filter press,from 6bar to 25bar for membrane squeezing pressure operation.Membrane filter plate membrane diaphragm material normally to be polypropylene PP material or rubber material,normally use PP membrane filter plate a lot.
Leo Filter Press membrane filter press user: can I use your membrane filter plate for purification?As I think the membrane filter plate will have many tiny pores on the surface,if so I hope can get membrane filter plate price and if I order one container maybe can get a good price for sale.
Leo Filter Press sales:membrane filter plate is the filter press plate on the filter press frame,it will do membrane squeezing to get drier filter cake,membrane filter plate is hollow inside can inlet air or liquid for membrane inflation,membrane filter plate can't do filtration directly.We will send you more information for Leo Filter Press membrane filter plate.