Leo company's product prototype.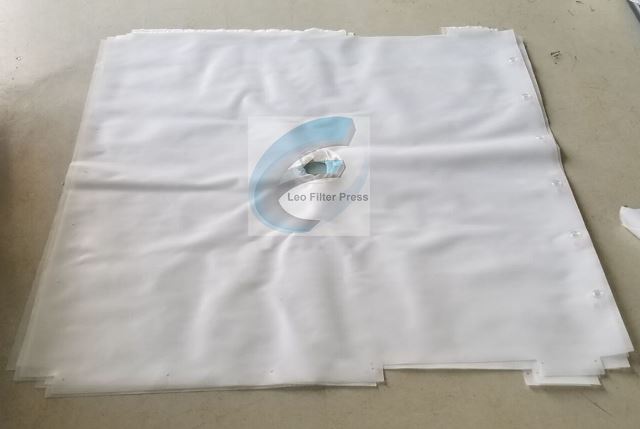 Filter Cloth is an industrial filter fabric from knitting and used for various plate filter press,such as plate and frame filter press, diaphragm membrane filter press, recessed chamber plate filter press ,belt filter press,vaccum disc filter and pressure leaf filter. Filter fabric will be cut and make into different size and shape filter press filter cloth for solid-liquid filtering operation filter cloth cover all the filter press plate surface to hold solids inside slurry to form filter cakes inside every filter chambers, for different filtering purpose,according to solid particle size, filter press filter cloth have different material, different fabric specification for filter press separation in different industries.
Leo Filter Press User: Can I get one set of a Leo Filter Press 800 filter press filter cloth,I hope get the same filter cloth with the same material.
Leo Filter Press Sales:yes,Leo Filter Press will offer long time service support,can offer the same filter cloth as the one you ordered with filter press.