Leo company's product prototype.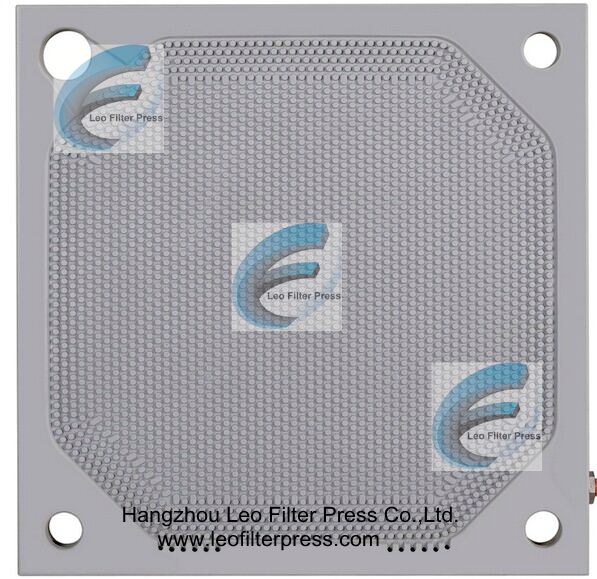 Membrane Filter Plate for Filtration Process,Replacement Membrane Filter Plate for Filter Press Working
Leo Filter Press Offers Different Membrane Filter Plates and Recessed Plate Filter Press Plates
Compare with recessed chamber filter plate,membrane filter plate can inflate its surface---membranes which can move forward and backward during membrane squeezing.When the squeezing media inlet those membranes,the membranes will be inflated up to squeeze all the filter cakes at the whole filtering surface uniformly ,that is also can be understood that filter cake will be squeezed after filtering again.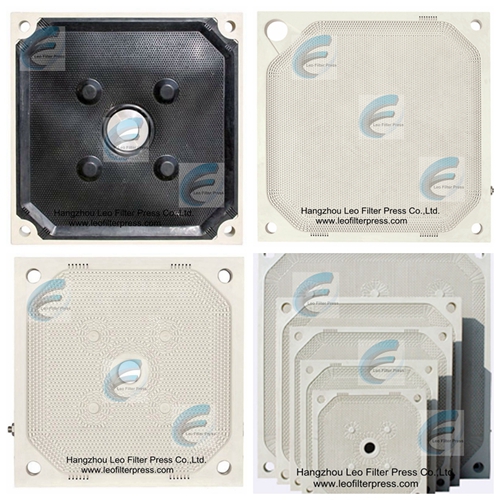 For recessed chamber filter plate and plate and frame type filter plate,if need to get drier filter cakes,all the chambers should be filled with cakes,by carrying out filtration,filter cake thickness will be thicker and thicker,there will be times of dewatering retainer more and more,which will lead to capacity decreasing,for recessed plate filter press(chamber filter press), the capacity occupies for more than 70% at its half cycle time,but not so economic at the last half cycle.
For membrane filter press can overcome this low working efficiency at the last filtering stage,by membranes' movement, all the filter cakes will be pressed in every filtering chamers,filter press user can calculate between capacity and filtering time to size filter press to receive the best feeding capacity, filter cake solid content can be controlled by squeezing pressure
By filtering pressure increasing,there will be a rate for pressure difference at the end of every filtering cycle, after filtering,by high pressure membrane squeezing, the whole filtering efficiency for the filter press is increased.
Membrane filter plate have other advantages
Increase total membrane filter press working efficiency
Increase filter cake solid content
Shorten filtering cycle time
Processing flow rate carries out in high stability
Longer service time for filter press plates