Leo company's product prototype.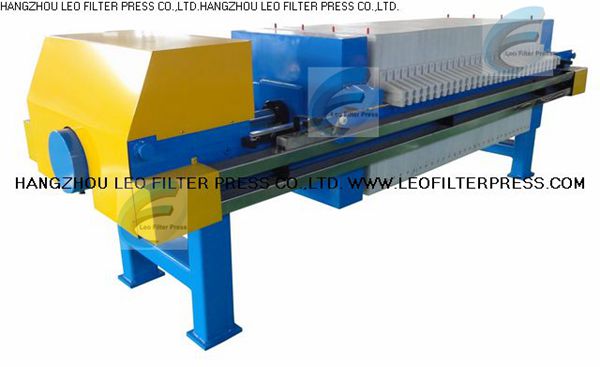 Gasketed Filter Press(CGR Filter Press) for Filter Press Operation Leaking Proof from Leo Filter Press
Leo Filter Press Special Gasketed Type Filter Press for 0 Leaking Operation and Design Instructions
The gasketed type filter press mainly is talking about this filter press plates,all of them are produced to have gasket along the filter press plate surface edge to get good performance for leaking proof during filter press feeding and filtering.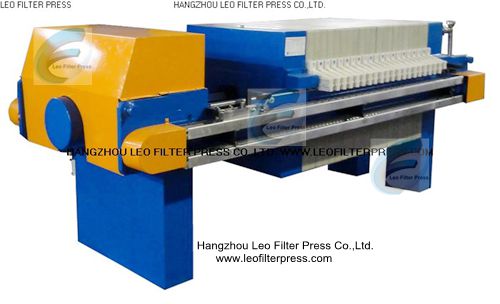 During filter press operation, some industries, there are high requirements for filter press operation, for example,there is high requirement for leaking during filtering, then best choice is to use gakseted type filter cloth/filter press plate,by imbedding filter cloth to a special groove along the filter plate surface.Then no leaking,all the filtrate during filtering will be gathered by piping system.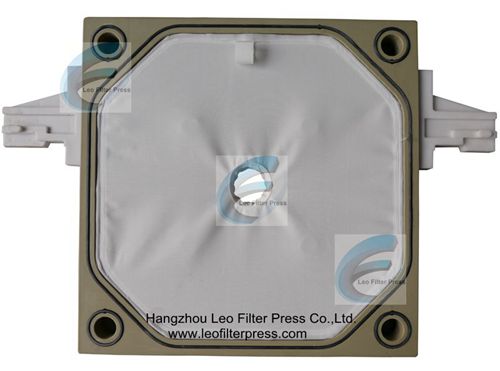 This gasketed type design also can be used in different areas,such as er bad smelling material filtration,such as insect-killer,or very valuble filtrate need to be collected etc, the gakseted type filter cloth/filter press plate design is the best choice to solve those problems.
Leo Filter Press gasketed filter plate also can be used on the other different brand filter presses for filter press parts replacement.
Gaketed filter plate size:630mm,800mm,1000mm,1200mm,1250mm,1500mm
Gasketed filter press chamber capacity: 15L to 5000L
Gasket material: rubber,sometimes TPFE rubber
Filter press feeding pump: membrane pump(diaphragm pump),screw pump,slurry pump,special chemical pump etc.
Filter press operation method: manual hydraulic operation or full automatic operation
Filter cloth type: gasketed type filter cloth produced from different filter cloth material
Filter press cycle time: no standard time,no insult if with gasket,just no leaking during filter press operation