Leo company's product prototype.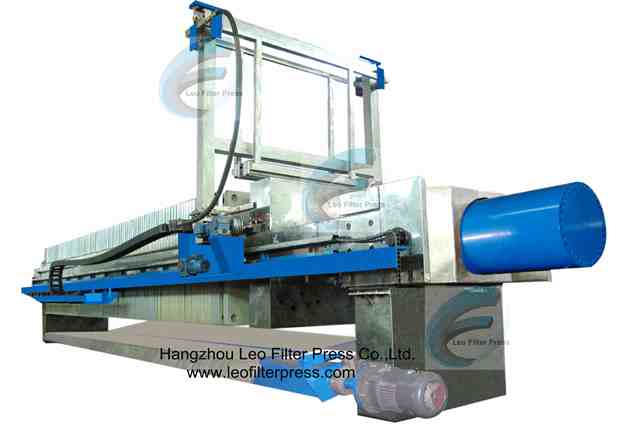 Leo Filter Automatic Filter Press, Full Automatic Working and Operation Filter Press Machine
Professional Automatic Filter Press Manufacturer,Automatic Working Filter Press Designer from China
Automatic filter press is based on full automatic operation controlling and working filter press, less working intension and all the automatic controlling are set already. All the actions and working steps are automatically controlled
Why Leo Filter Press Automatic Filter Press?
From hardware, Leo Filter Press adopt high quality steel , strong filter press frame, high quality filter press plates, for software,Leo Filter Press offers professional whole system control(WSC), offer special MCC panel for some filter press users.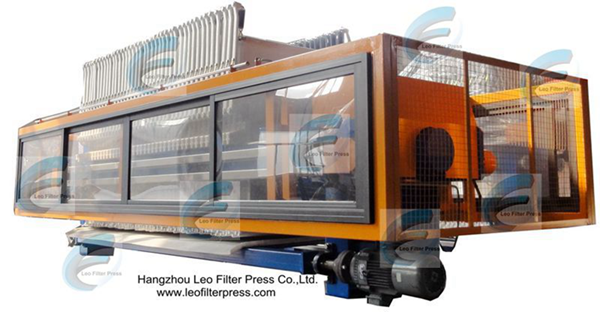 Leo Filter Press Automatic Filter Press Main Technical Instructions
Filter press frame: high quality steel
Filter plate material: polypoplylene(not pvc or pvdf material),if need other material pls contact Leo Filter Sales depart with detailed requirements
Filter area available:1-1500m2
Filter plate size: 400mm to 2000mm
Hydraulic Method: full automatic electrical hydraulic
Plate discharging types: open discharging or closed discharging
Max filtering pressure: 20bar
Plate shifting: automatic plate shifting system
Filter press cylinder type: automatic double acting cylinder
Filter press frame surface protecting: stainless steel protection
Automatic Filter Press Feeding Pumps:
Automatic controlling system will integrate different types of pumps,such as diaphragm pump, slurry pump, plunger pump, centrifugal pump etc.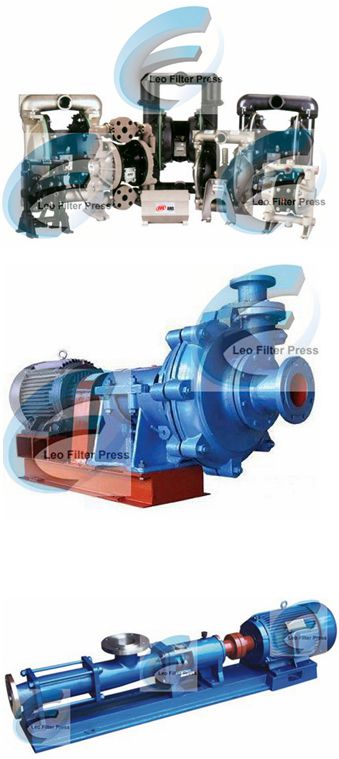 The automatic filter press controlling system control scope:
Filter press actions,include automatic filter cloth washing, automatic filter cloth shaking system, automatic bomb door filtrate collecting system, automatic cake discharging system,pumps and valves