Leo company's product prototype.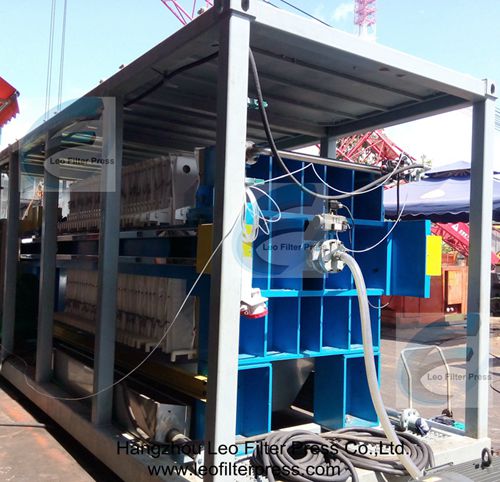 Building Slurry Filter Press for Building Site Slurry Treatment System from Leo Filter Press,Filter Press Manufacturer from China
Building Site Wastewater Treatment Operation Filter Press,Special Designed Filter Press for Building Site Operation
building slurry filter press is design for building site wastewater treatment operation model.There are many types of wastewater on the building working site, such as concrete washout wastewater, hole drilling wastewater etc.
The building site always produce different kind of slurries such as concrete washout slurry,the building site trucks' washing slurry, the tunnel drilling slurry, all the slurries should be filtered to recycle clean water and dispose the filtered solids to guarantee the building site will not produce slurry along with the building.
The building slurry filter press is designed based on plate and frame filter press working principle, but all the filter press plates will be chamber or chamber membrane type,as the old plate and frame filter press can't be used in this slurry filtering operation, the building slurry filter press should be designed in high working efficiency and also in full automatic operation.
Brief Instructions for Building Slurry Filter Press
Filter Press Capacity:10L to 20000L
Filtering pressure:6bar to 16bar
Types of filter press model:chamber filter press/chamber and membrane mixed filter press
Filter area:from 1-1000m2
Certificate:CE,UL,ISO
Brand: Leo Filter Press
Country of Origin:China
Power Rating:7kw
External Size:up to building site slurry capacity
Filter Press Feed Pump: screw pump, membrane pump, slurry pump etc.