Leo company's product prototype.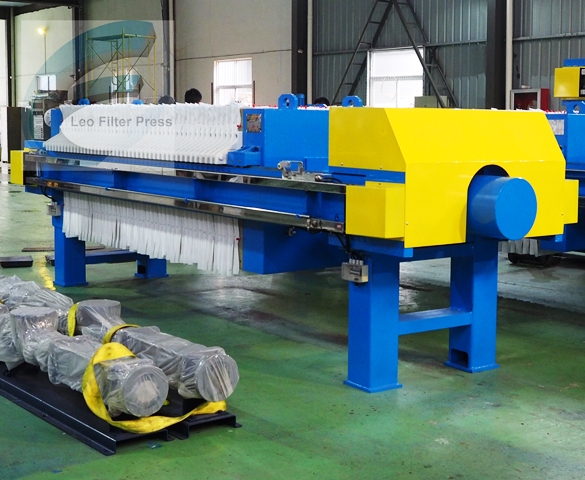 Leo Filter Press Recessed Plate Brief Instructions:
1.Recessed Filter plate size: 400mmX400mm,630mmX630mm,800mmX800mm,1000mmX1000mm,1200mmX1200mm,1250mmX1250mm,1450mmX1450mm,1500mmX1500mm,1600mmX1600mm,1500mmX2000mm,2000mmX2000mm
2.Recessed Filter Plate thickness:50-90mm
3.Recessed Filter Plate chamber thickness:20-40mm
4.Recessed Filter Press filtering pressure:0-25bar
5.Recessed Filter Press plate type: standard recessed filter press or water proof type recessed filter press plate
6.Heavy loading filter press frame for Leo Filter Press recessed plate filter press,can endure higher filtering pressure and hydraulic pressing pressure.
7.Special designed filter cake washing system for Leo Filter Press Recessed Plate filter press,e asy for filter cake purification operation
8.Recessed plate filter press can be fully automatic operation design,the whole system can be controlled by the automatic control system.