Leo company's product prototype.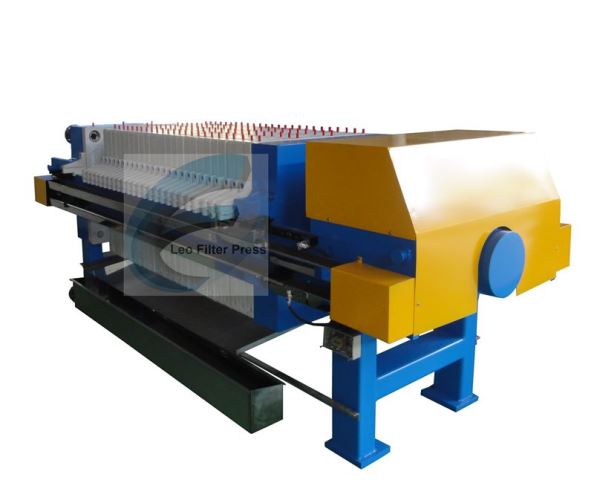 Membrane filter press is the filter press with membrane plate for membrane squeezing operation,membrane filter press still will use filter press cloth as filtering media to hold the solids in the slurry for every filter press chambers.Membrane filter press will use membrane inflation pressure for filter cake membrane squeezing not for direct membrane filtration operation.
Leo Filter Press is China filter press manufacturer offer various chamber capacity membrane filter press with different membrane plate size,the membrane filter plates size from 400mmX400mm,630mmX630mm,800mmX800mm,1000mmX1000mm,1200mmX1200mm,1250mmX1250mm,1500mmX1500mm,1500mmX2000mm,2000mmX2000mm,membrane filter plates squeezing pressure from 6bar to 25bar for different industrial operation membrane filter presses.
Leo Filter Press offers special industrial membrane filter press automatic control design,such as automatic filter cloth washing system,automatic filter plate washing system,automatic membrane plate working system,automatic membrane plate shaking system all the special OEM design for filter press end users.
Leo Filter Press offers filter press pumps for filter press operation, such as membrane pump,diaphragm pump,pneumatic membrane pump,screw pump,slurry pump or other centrifugal pump.
For Leo Filter Press membrane filter press operation,if need filter cake washing, Leo Filter Press also offers high quality filter cake washing pumps.