Leo company's product prototype.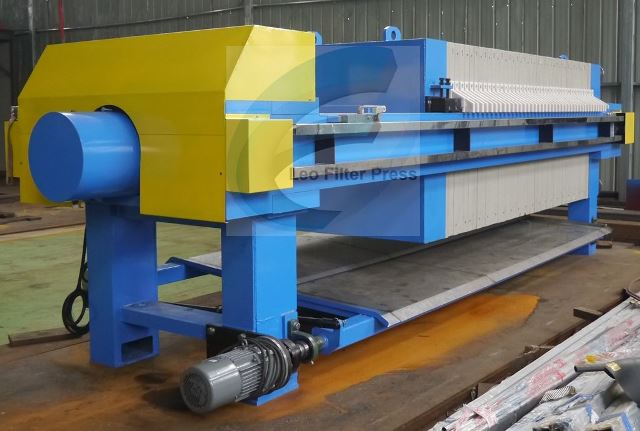 Being a filter press manufacturer from China,Leo Filter Press offers various chamber capacity press filter machines,such as membrane filter press,plate and frame filter press,recessed chamber filter press,all the filter press machines will be specially designed according to filter press user's operation.
What is filter press and how do filter presses work?
Filter press is a solid-liquid separation machine, for suspension filtration,there will be different target, some of filter presses need filter cake only and no need filtrate, some of the filter presses need filtrate but will dump all the filter cakes finally, the rest of filter presses need both filter cakes and filtrate.For this filter press working target,there are different filter press models such as plate and frame filter press, membrane filter press or recessed chamber filter press.All the filter press will be pressed by a filter press hydraulic system,after pressing, suspension will be fed into every filter press chambers continuously, filter press cloth will stop solids inside the suspension and filtrate pass away and discharged finally,this is what a filter press work.
Leo Filter Press offer special filter press capacity design and operation control, if need further information for any industrial filter press operation,please contact Leo Filter Press sales.